Polygon Introduces Two New Features for MATIC Tokens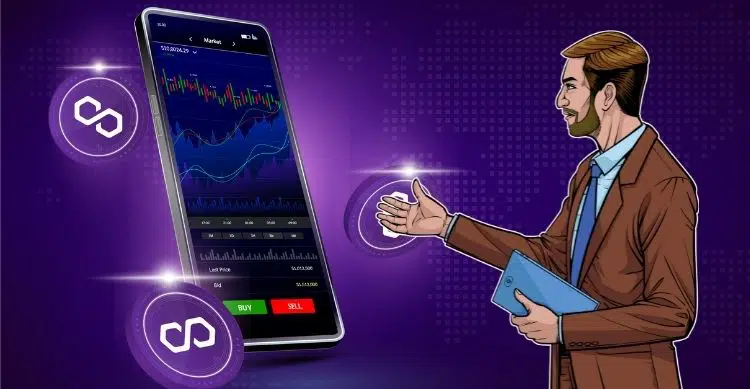 Polygon, a Layer-2 scaling network built on the Ethereum mainnet, has come forward to announce the launch of two new products. These include the mobile burning mechanism for MATIC tokens and a new Token List service.
These are significant developments not just for Polygon but also for the rest of the Crypto sector. Both features are expected to aid the growth of the sector while also facilitating price gains for MATIC.
The Launch
The mobile burning mechanism and a new Token List service have been launched on the Polygon network itself. The MATIC community had been waiting for the launch since the time Polygon teased these products to the members.
MATIC Burn Console will be available on the mobile wallet suit of Polygon with a newly designed interface. Users who land on the console can expect to witness a seamless and intuitive experience.
The launch of both products is a part of Polygon's commitment to achieving high growth in the industry. The team believes that by launching and successfully executing the launch, it will surely reach the top spot.
As per the data available, approximately 607,121 MATIC tokens have been burnt since the launch of the Mobile Burn Console. This works in favor of the MATIC community as burning the digital token causes scarcity, which then leads to a rise in the price.
If the burning continues, then according to MATIC price prediction, the token will cross the mark of $3.4 in terms of trading value by the end of this year.
Traders then exchange the token for a huge profit margin. The upgrade to the mobile burning mechanism seeks to achieve this by lowering the supply of the MATIC tokens, followed by a boost to the value of the digital token.
Earlier this year, the Polygon network had integrated Ethereum London hard firm on its mainnet to lower the supply of MATIC in the market.
Polygon plans to move forward by facilitating the growth of the entire crypto ecosystem. Therefore, it is working to come up with a multi-chain system that will enable the users to interact with other blockchain networks.
The growth of the Crypto ecosystem also witnessed positive developments from Grayscale, the largest digital asset management firm.
Grayscale went in the direction of announcing that to fund smart contract projects with the exception of Ethereum. Experts believe that the launch of this fund will encourage healthier investments in the network, enabling it to grow in the future.
Ex-Ethereum Fund, Graysscal's investment product, carries the investment from several players, including Polygon, which has contributed a share of 9.65%.
BVLGARI Singularity NFT also saw the light amid the recent growth in the ecosystem. It has been minted on the Polygon network, and the launch was announced by Bulgari.
Bulgari is a luxury fashion brand that is supported by Polygon Studio, the gaming division on the Polygon network.