Okcoin Leads the Way to Drive Bitcoin Adoption Through Collective Investment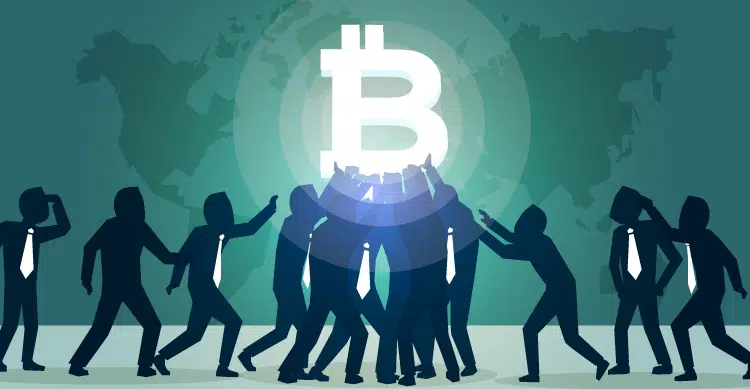 Bitcoin Odyssey is a one-year commitment that has been kickstarted by Okcoin, a Crypto exchange platform. The aim of Bitcoin Odyssey is to drive the mass adoption of Bitcoin. The program is backed by several investment groups like GBV Capital, Digital Currency Group, GSR, and White Star Capital.
All the investment groups are on board by offering handsome funds on their behalf, enabling the funds to create a path where a lot of people hold Bitcoin. The launch of Bitcoin Odyssey is reportedly in response to the rise in the interest of the Decentralized Finance market, also known as the DeFi market.
A Collective Investment Launched
For the purpose of launching and maintaining Bitcoin Odyssey, Okcoin has partnered with Stacks Accelerator and Stacks Foundation.
The total amount that is being invested in Bitcoin Odyssey comes to $165 million. Bitcoin's current trading value is $38,709.45, down by 2.57% in the past 24 hours.
While it is lower than its previous week's performance, this Bitcoin prediction expects that the digital coin will touch the mark of $72,000 by the end of the year. 
Since traders are known to accrue more assets at their lowest points, the crypto market may actually witness an increase in the purchase of bitcoin for a few days.
Bitcoin Odyssey is based on how well the market is responding to the concept of Decentralized Finance. The program looks to work on new technological capabilities that will be delivered in partnership with Stacks.
In addition to GBV Capital, Digital Currency Group, GSR, and White Star Capital, many more organizations have come forward to pitch in their share and make this mission a success.
The program will be led by representatives of both sides, namely Okcoin and Stacks. Alex Chizhik, the Head of Listings, will represent Okcoin, while Kyle Ellicot, a Partner at Stacks Accelerator, will be from the side of Stacks.
Through Bitcoin Odyssey, the plan is to invest all the funds and assets to push finance initiatives that are being built on Stacks.
Stacks is an open-source network that owns a Bitcoin blockchain. It also allows the utilization of Bitcoin in lendings that are decentralized in nature. Additionally, it will also allow lending for buying non-fungible tokens and other smart contract applications.
The Bitcoin blockchain is perfectly complemented by Stacks as its Layer-1 serves as a foundation for Stacks 2.0. It was launched on the mainnet network in January 2021. This was followed by the token reaching its peak value of market capitalization of $3.7 billion.
As per the details published, Bitcoin Odyssey will work on selected projects that offer solutions across Web3. This includes Metaverse, DeFi, play-to-earn gaming based on blockchain technology, and non-fungible tokens.