$1 Trillion US Infrastructure Bill Passed in US Senate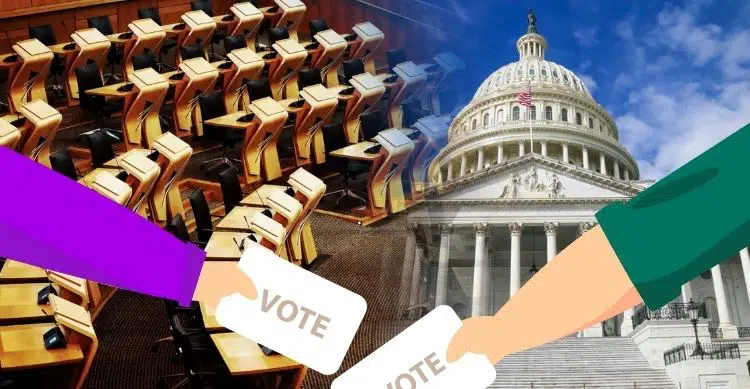 The $1 trillion Bill passed in Senate on Tuesday was one of President Joe Biden's most significant objectives. The Bill will be legislated later this year. It will provide provision for incentivizing clean manufacturers, and it will take two years of community college education accessible for all and create a citizenship pathway for many immigrants. The Bill also includes some special incentives for social programs like federal aid for home care of the elderly population. 
$550 million from the new $1 trillion Bill will be spent on roads and communication infrastructure. Legislators on both sides of the lobby favor this Bill as it is expected to inject many funds into state exchequers. Opinion polls show that most US citizens are also in favor of the Bill. 
The sequel to the $1 trillion Bill, the $3.5 trillion Bill, is also expected to be debated in the Senate soon. The Republicans do not support such a massive expenditure, but the Democrats still hope to push through the Bill. 
A part of the $3.5 trillion will be divided to provide universal pre-school education for all American children between 3 to 4 years and free community college education ($726 million). Another large share of $332 million will be spent on developing affordable housing projects, and $198 million will be invested in clean energy research and development. 
The Democrats claim that the future economic growth, some tax increases, and savings from different federal healthcare schemes will pay off this $3.5 trillion investment. But they have assured citizens that those earning below $400,000 per year will not have to face any increased taxes. 
The tax increases will primarily be geared towards high-income households. Stricter IRS monitoring and carbon polluter fee from importers is also expected to help pay for the Bill. The democrats and republicans are almost evenly divided in the Senate. The Democrats have only a thin majority in both the House and the Senate. So the passage of the $3.5 trillion Bill is expected to be very difficult for the Democrats. 
At present, the $1 trillion Bill is awaiting approval from the House, and the Senate is gearing up for another tough fight for the $3.5 trillion Bill.