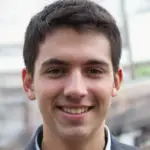 A journalist and news writer with FinanceGuest, Paul Albin has covered financial markets and business news. Before joining our team he narrates news story for entertainment and politics.
FinanceGuest is independent news website with a mission of clients first. We deliver complete and comprehensive news updates regarding business and finance industry. We also offer real time news on vast range of topics such as cryptocurrency, trade, economy, technology and more. For more information, visit
https://www.financeguest.com.
Email: paula@financeguest.com
Address: 36 Robinson Road, Singapore 068877.
Copyright © 2023. FinanceGuest. All Rights Reserved.