Chinese Blockchain Investor Looks Forward to Alternate Business Plan With Cannabis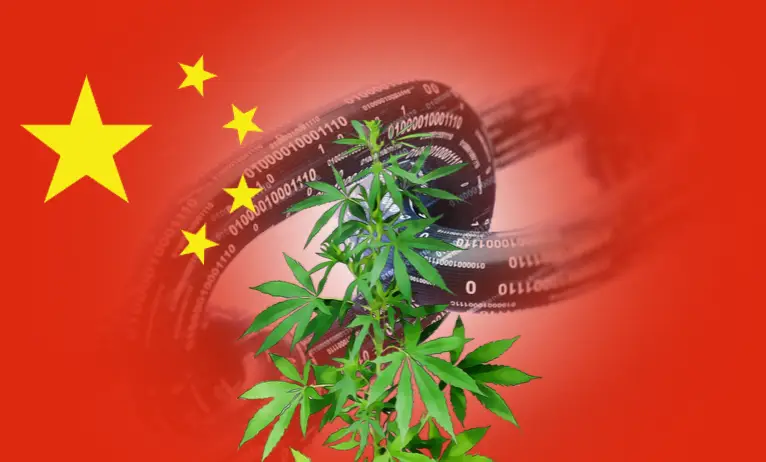 Blockchain investors are increasingly trying to diversify their revenue sources as blockchain, and digital technology is being adopted and accepted at a gradual pace. Since the adoption of blockchain comes with several caveats and the pace of recovery of the cryptocurrency industry is relatively slow, investors are opening themselves to alternate options to earn the expected revenue. The recent case of blockchain investor Grandshores Technology, listed in Hong-Kong, is one such example that testifies this assertion, where cannabis has emerged as a possible alternative revenue source. The investor has announced its plan to invest in industrial cannabis, with a 40% investment in Hangzhou Yupu Trading, which would diversify its investment profile and keep the business running.
The demand and production of industrial cannabis are growing steadily in many countries, especially in China, and Grandshores Technology has entered into a partnership with Heilongjiang Hemp Research institute to acquire the best quality hemp seeds that contain a greater percentage of Cannabidiol (CBD) compared to other varieties. That is because the cannabis available in China is only the industrial hemp variety, and its cultivation and production are restricted to only two provinces of Heilongjiang and Yunnan. Industrial hemp provides the basic raw material for the extraction of the "active pharmaceutical agent" cannabidiol and has all the ingredients in the right proportion for medicinal and industrial use. Post-CBD extraction, the remaining parts of the plant can be put to other uses.
As Grandshores Technology has secured its way to access high-quality strain of the raw material, it is expected to acquire significant control over the supply of cannabis from the early stages of production. Today the use of cannabis is no longer restricted to medicinal or recreational purposes but has been expanded to industrial use, and the market for such use is large, especially in this region. Hangzhou Yupu trading already has the right to use the high-quality strain of hemp for roughly about 1600 kgs, and thus cultivation of this industrial cannabis would become an important business strategy for the investment company.
Yao Yongjie, the co-chairman of the company, has remarked:
"Both blockchain and industrial cannabis are the future, and both are embraced by the younger generation. Grandshores Technology is a company that invest in the future and we are always on the search for new business growth opportunities."
The CBD component in industrial hemp is particularly important as this component is not psychoactive, and the World Health Organization has declared that it can be used to treat epilepsy, along with being a source of antioxidants and easing pain and inflammation. Thus countries like Canada and also a few US states have legalized the use of marijuana for medicinal and recreational purposes. However, recreational use of cannabis is prohibited in the Asian region except for its use for medicinal purposes on a limited scale, and therefore the advantages of such use have not yet been completely established here.
Yao, on the other hand, seems to be optimistic about the future of industrial cannabis and has said,
"We want to be a key supplier of industrial and medicinal cannabis and control that supply from the source."
This diversification in investment comes in the wake of a slowdown in bitcoin mining with a fall in cryptocurrency prices, Yao being a chief investor in Canaan, which is an important manufacturer of bitcoin mining rigs. The potential benefits of such an investment will yield itself gradually shortly.