Quadriga Founder Dies And Millions Of Dollars Frozen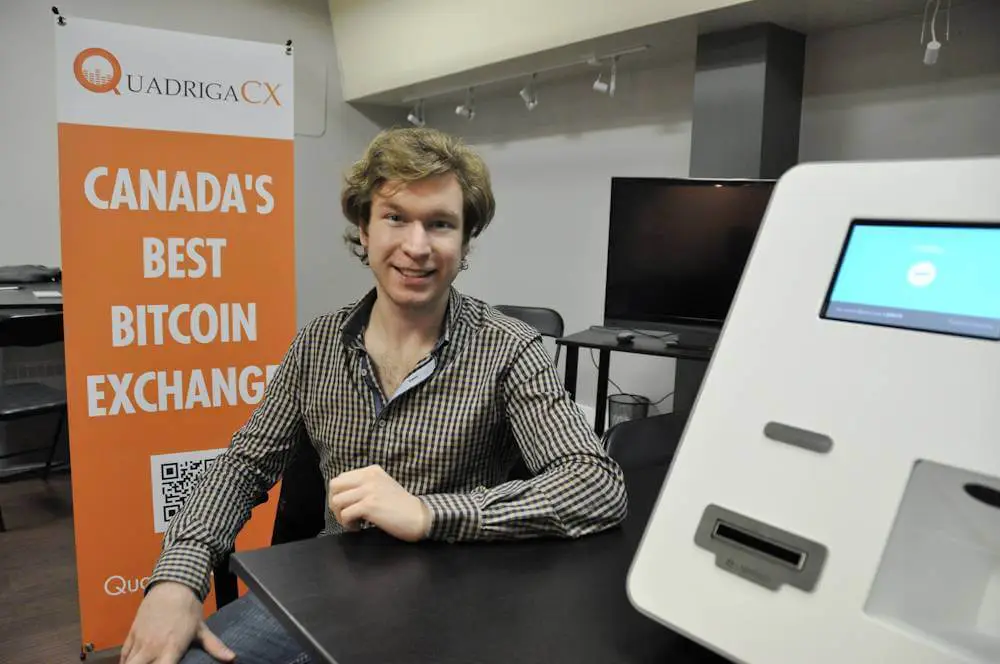 Gerold Cotten aged 30 who is the founder of a Canadian digital platform that trades cryptocurrencies died prematurely in December and about $137.21 million in digital currency is now frozen in user's accounts as he was the only person who had the password to gain access. According to the Facebook page of the company, Quadriga CX, Cotten died due to issues which resulted from Chron's disease. The company's Facebook page that announced the death of its founder on Jan 14 said that he died while he was volunteering in an orphanage in India.
Quadriga which trades in Litecoin, Bitcoin, and Ethereum has about 363,000 users registered on the platform and of which 115, 000 users are affected as their accounts are frozen which is worth Canadian $250 million. An affidavit was filed for creditor protection last week in the Nova Scotia Supreme Court. In the affidavit filed on behalf of the company by Cotten's wife Jennifer Robertson, she said that the main computer on which he worked on has a 'cold wallet' of cryptocurrencies and that it is only accessible physically and not online. That essentially means that after the founder's death, more than C$180 million coins are in cold storage. She said that she is not aware of the password or the recovery key and that she had no involvement in her husband's business. Even after searching repeatedly and thoroughly she could not find the password written down anywhere. Robertson in the same affidavit has claimed that she has contacted experts and has had 'limited success in recovering a few coins and some information from the computer and cell phones.
The reason behind the company being in the crisis is in the light now, is because of the way the cryptocurrency funds are stored. For quicker access and for making payments or withdrawals the currency is stored in hot wallets and to protect it from hackers, and stealers funds are kept in cold wallets. Cold wallets contain more money and are used only when there is a shortage of funds in the hot wallets. In this particular case, the CEO of Quadriga has stored all the currencies in cold wallets, and he is the only person who has the password for these transactions. The laptop that was used for moving finds from hot wallet to cold wallet by Cotten is locked and encrypted, and that leaves the exchange paralyzed after his death.