Vectorspace AI & Cloudquant Partner, Plan to Convert NLP to Dollars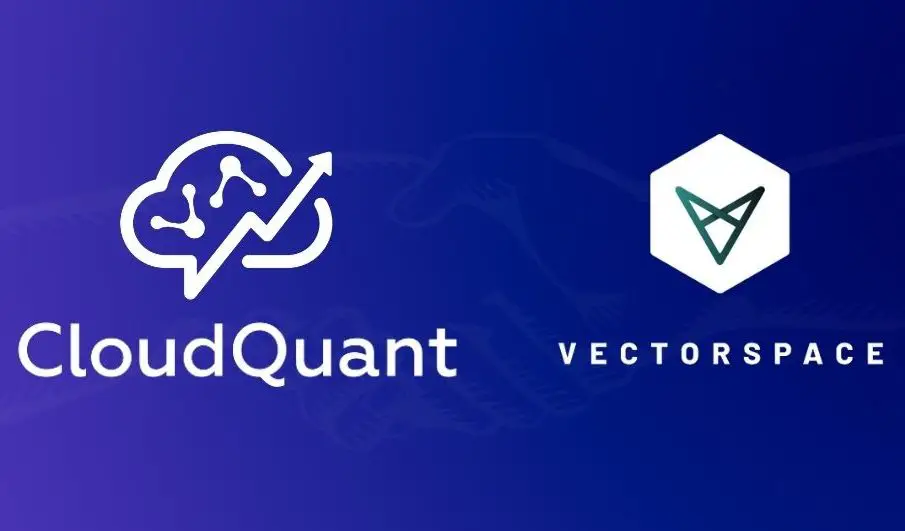 Vectorspace AI has announced a partnership venture with CloudQuant to offer its novel datasets that demonstrate a link between global equity products. 
The algorithmically generated datasets use formal NLP/NLU models inclusive of OpenAI's GPT-3, Google's BERT, and word2vec and experimental models that are developed at Lawrence Berkeley National Laboratory and the US Dept. of Energy.
Vectorspace AI's datasets are based on NLP (National Language Processing) and NLU (National language Understanding). It utilizes VXV token wallet-enabled API; these datasets are developed with precision to boost the signal or alpha.
CEO of CloudQuant, Morgan Slade, believes this move "opens a whole new range of investment opportunities."
Such datasets are capable of updating the existing proprietary datasets, which can be of immense help in various industries such as the life science domain, financial markets, etc. Examples include;
Predicting particle relationships in physics which can help achieve significant breakthroughs.

Updating existing gene expression datasets can play a significant role in the field of genomics. 

Applications in the field of pharmaceutics include reviewing 1500 scientific papers for obtaining a real-time dataset within a day. It can also help with prediction models to find the use of repurposed drug compounds in dealing with infectious diseases.

In the world of finance, time-series datasets play a crucial role. Datasets can help in the generation of investment signals, which can further be utilized for making theme-based portfolios that can support real-time investment.
Vectorspace AI is an information technology and services organization that came into existence in the Life Sciences dept. of Lawrence Berkeley National Laboratory. It works upon on-demand real-time correlation matrix datasets for detecting hidden relationships in data with the help of AI. Clients can benefit from their innovative, patented NLP/NLU technology.
CloudQuant is a US-based enterprise established in 2016, which is responsible for providing alternative data to its clients and investors. SaaS technology, AI, and machine learning form the pillars of this enterprise, which is the only full-stack solution provider for clients coming from a wide variety of backgrounds starting from research, pharmaceuticals, life sciences to finance trading, data science, and business analytics.