Plasma Pay Partners With Kylin for Oracle Services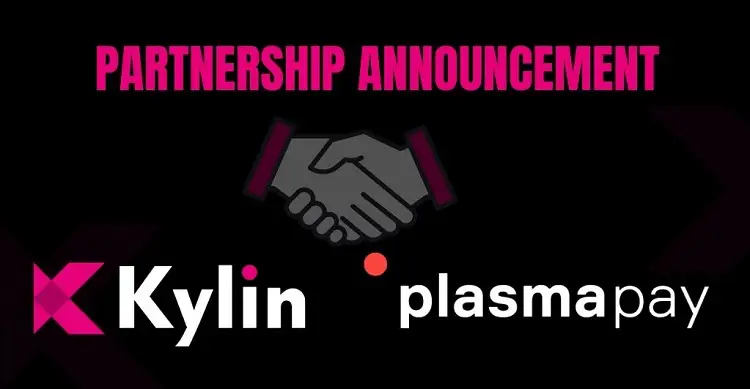 PlasmaPay has agreed to partner with Kylin to provide on-the-spot on/off-chain market data and social data sources for users. Market and social data will be offered with the help of the Polkadot/Substrate Framework. 
Kylin will benefit from this partnership by integrating its numerous real-time data sources. 
PlasmaPay would be capable of exploring innovative methods of monetization for users. Besides this, they would be able to utilize data operating on the Polkadot framework, which is also linked to the decentralized data economy.
Together, Kylin & PlasmaPay aim to find out the best use of Kylin's data marketplace via PlasmaPay's platform.
Kylin Network's CEO, Dylan Dewdney, said, "PlasmaPay is a great project to work with because their platform is extremely strong and comprehensive."
 Dewdney further added that they are very enthusiastic about involving themselves with the pioneering interoperable and data marketplace through Kylin's network and the Polkadot framework.
PlasmaPay's CEO Ilia Maksimenka stated that Kylin's decentralized oracle system would go a long way to "minimize the likelihood of new flashloan attacks on prices." According to Maksimenka, flash loans and modification in prices are the main points that hackers target to steal cryptocurrency.
Leveraging Kylin's network would help them thwart such attacks. They also plan to take the help of another feature: PlasmPay's latest decentralized data marketplace. Using this feature would enable PlasmaPay to provide data and also purchase it.
The CEO of PlasmaPay plans to utilize Kylin's network oracles to secure DefFi protocols and users.
PPAY or PlasmaPay offers DeFi for the masses. Delivering the future of finance today, PlasmaPay offers UX, crypto/fiat wallets, and fiat on/off ramp services via desktop and mobile apps. It has 100K users from 160 countries of the world.
The Kylin Network offers the data infrastructure for DeFi and Web 3.0, which runs on the Polkadot framework. It offers valid and trustworthy on/off-chain market data and social data sources for applications and blockchains by leveraging the Polkadot/Substrate Framework. Its chief offerings include Kylin Data Analytics, Kylin Data Oracle, Kylin Data Marketplace, and Kylin Token $KYL.