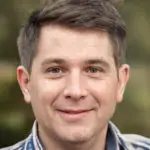 Justin Lebron is a news reporter at FinanceGuest. He has previously worked in print journalism and public relations. He holds double degree of journalism and mass communication. He regularly providing latest news story related to finance industry across the world.
FinanceGuest is independent news website with a mission of clients first. We deliver complete and comprehensive news updates regarding business and finance industry. We also offer real time news on vast range of topics such as cryptocurrency, trade, economy, technology and more. For more information, visit
https://www.financeguest.com.
Email: paula@financeguest.com
Address: 36 Robinson Road, Singapore 068877.
Copyright © 2023. FinanceGuest. All Rights Reserved.