Unimpressive Forecasts Halts Rally on Wall Street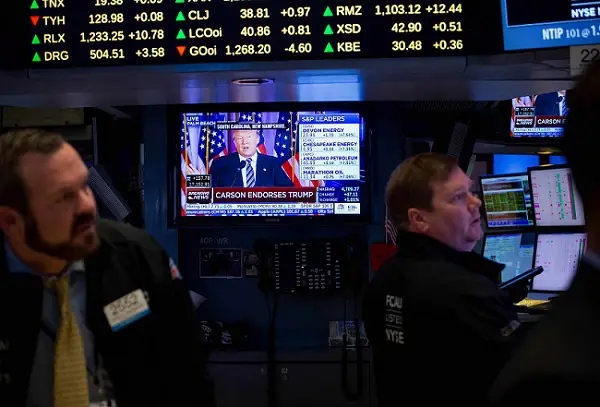 The rally on Wall Street came to a halt on Wednesday and stocks went marginally south as some of the key indicators seemed to have tempered the optimism of investors. According to a report on Reuters, the downward trend is primarily to do with the events related to the US-China trade war and less than impressive revenue estimates from videogame makers.
Standard & Poor 500 and Nasdaq, the benchmark indices showed declines as the losses suffered by videogame giant Electronic Arts Inc weighed them down. Electronic Arts released its estimates for the company's revenues for the whole year, and the figures did not meet with the estimates of Wall Street analysts. Following the release, the shares of EA crashed by as much as 13.3% and hurt other stocks from the videogame industry.
Another videogame major Activision Blizzard Inc also suffered losses as its stock nosedived by as much as 10.1%. The drop in videogame stocks accounted for the 1.5% decline in the communication services sector index of the S&P 500. It was the major drop across the different sectors that are tracked by S&P. However, it needs to be pointed out the different Wall Street indices are still not far off from its highest point in two months.
The being said, many analysts are not looking into Wednesday's decline as being a particularly alarming event. Nathan Thooft of Boston based Manulife Asset Management said, "The market is feeling a little exhausted after we've had a nice run in January and early February." Furthermore, it is believed that at this point there are not many events or triggers that could instigate gains in the market. In other words, not much is happening that could inspire a rally.
On the other hand, the events surrounding the trade talks between the United States and China could also be a reason behind a bit of trepidation that might have kicked into Wall Street recently. The trade war has been one of the biggest reasons behind spooked markets all over the world and in March, the two countries are supposed to reach a trade agreement. That could be another hugely important trigger that could send the stock markets either way. In addition to that, it is necessary to keep in mind that if the two countries fail to reach an agreement that fresh tariffs might be imposed and that is something no one really wants.