Slow Economic Growth In Gulf Countries Expected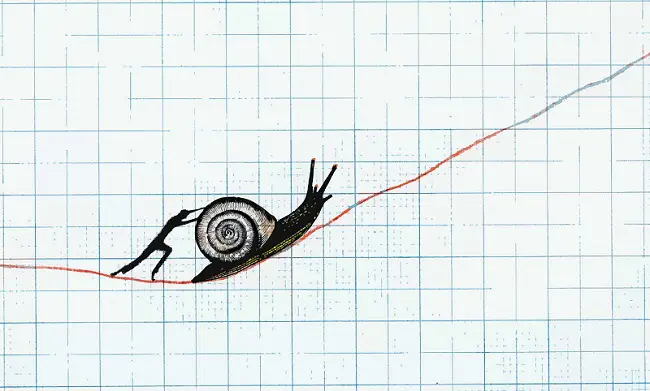 The International Monetary Fund reduced the global growth outlook for the third time in 6 months to 3.3% due to the slowing world economy. It seems, that even some of the richest countries including the Gulf are not spared. As per results of the economists poll on Gulf countries, the growth outlook for this year is low due to a reduction in oil production, decreased spending and lack of growth in non-oil sectors.
High spending low growth
Saudi Arabia which is the leading oil exporter is expected to grow at 1.8% this year and 2.2% next year which is less than what was predicted for the country last quarter. This despite the Kingdom increasing the spending by 7% in 2019. Despite that, the GDP forecast shows slow growth. Non-oil growth is likely to increase by 3.6% which is thanks to the diversification of business but the revenue is only a small part of the total budget which ranges from 10% to 35%.
UAE as per economists will see a reduction in growth by 0.1% and be at 3% in 2019 and 3.2% in 2020 despite diversifying into a non-oil business. The budget for this year 2019 was the highest in its history with an increase of 17% when compared to last year and there is an additional stimulus package being provided despite which the growth is slow.
The other region which is facing major economic concerns is Dubai where the economy is at its lowest in 9 years with a GDP of 1.9%. There is growing concerns of unemployment as many companies are cutting jobs and adding to this is the prices of real-estate which is the backbone of the country's economy is reducing by as much as 15% in 2019. The government has introduced many stimuli like the debt relief program and also adopting new employment strategies for creating jobs but the results are not yet been seen.
Oman is another country which has increased its total expenditure budget by 3% but despite that, the growth is expected to slow to 1.5% from 2% in the year 2018. That will dent the GDP by 9% and is attributed to governments lack of initiative to implement new revenue generation methods.
Most of the Gulf countries are spending more and are having deficits every year but not seeing the growth they are expecting. But these are things that should be implemented as they try to move away from oil and invest in non-oil sectors for sustaining in the global economy in the long-term.